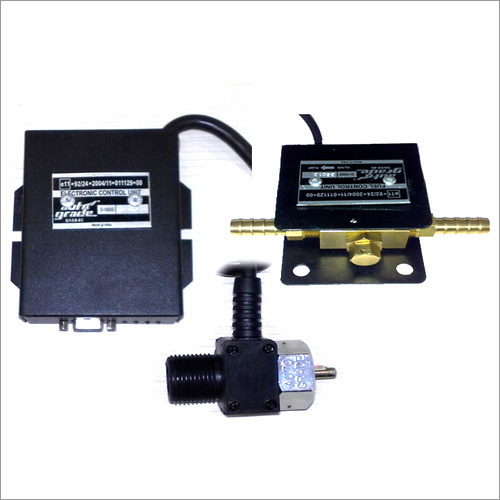 Speed Governor
Product Code : 08
Product Description
We are Indian manufacturers, exporter and supplier of Speed Governors with wide sales presence across India. Autograde is focused on developing road safety products aimed at saving lives and improving the quality of life for all road users. Owing to our hi-tech production lines, we are able to manufacture, export and supply a highly efficient range of Road Speed Governors. Our precious customers can avail these products at market leading price from us. Road Speed Governor is an electronic device for automatically regulating the vehicle speed. It is a device used to control the top speed of the vehicle. Whenever the vehicle speed exceeds the set speed the device automatically limits the vehicle speed.
Autograde RSLs are mainly of three types:
1) Fuel Type Speed Governor (DASS-86)
2) Mechanical Pedal Interface type speed governor (C-DRIVE)
3) Electronic pedal interface type speed governor (SAFEDRIVE)
Autograde Speed Limiters are certified by Automotive Research Association of India (ARAI), International Center for Automotive Testing (ICAT), Vehicle Certification Authority, United Kingdom (VCA), Emirates Authority for Standardization & Metrology (ESMA), Kenya Bureau of Standards (KEBS), Joint Accreditation System of Australia & New Zealand (JAS-ANZ) etc.